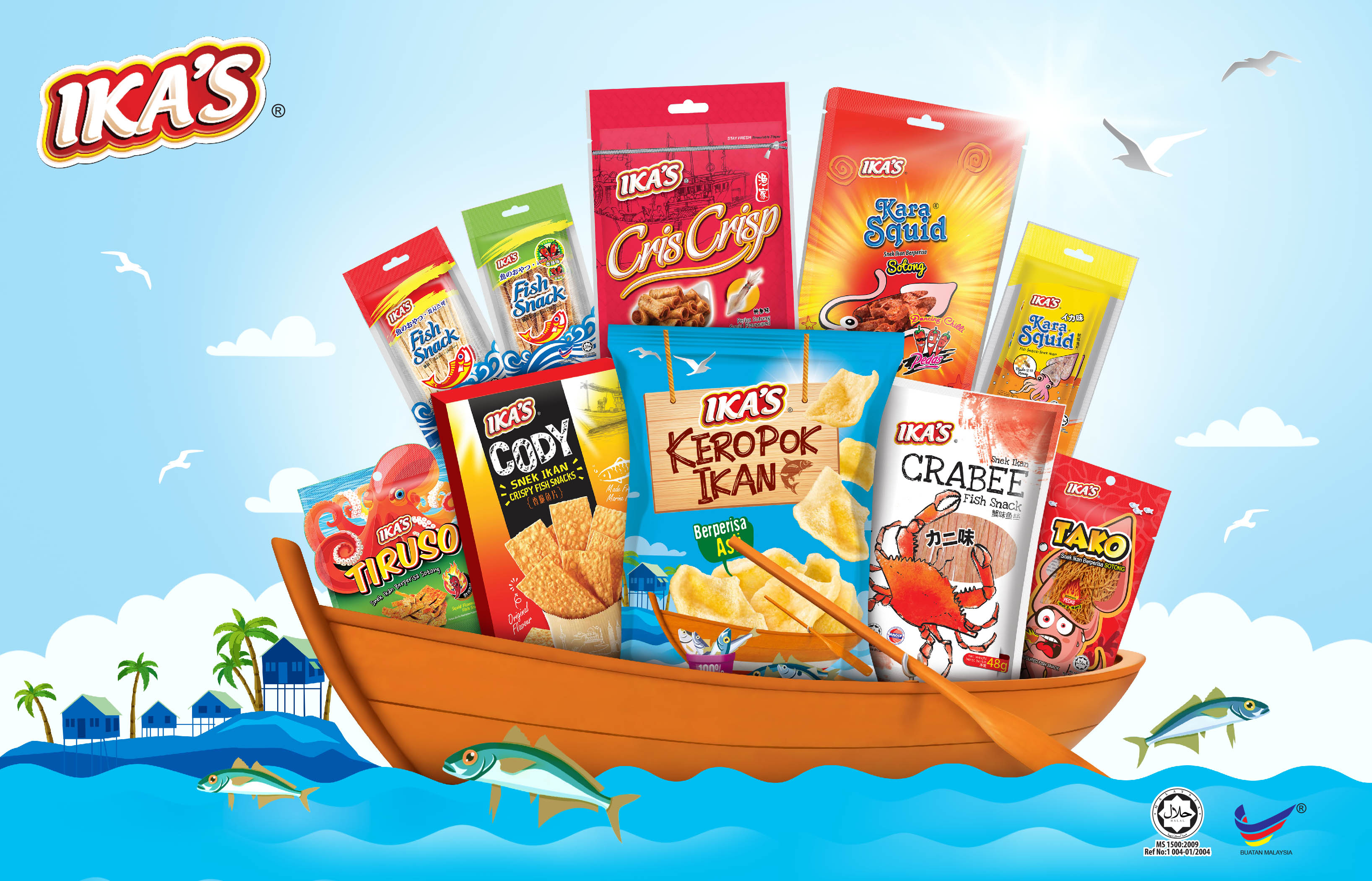 About IKA's
IKA'S SEAFOOD SNACK produces nutritious snacks made with the health benefit of its customers in mind. With our years of experience in the business, we have come to understand our customers' tastes and needs.
Our factory is strategically located at Sungai Bernam in Hutan Melintang. Due to its strategic location, the company is in its best position to get the freshest wild fish, an essential ingredient for the making of the best fish snack products. Hence, we don't have to worry about getting fresh ingredients for snack production.
About Hutan Melintang
Hutan Melintang is located along the northern side of Sungai Bernam. It is the largest Chinese fishing village in Perak. It is also the largest deep-sea fishing port on the west coast of Penisular Malaysia. As one of the leading fish distributing centres, it accounts for an estimated 30% of the country's seafood products supplies.
Japan Technology
The concept of IKA'S SEAFOOD SNACK originated from Japan. Our products are made using Japanese technology. Our industry know-how enables us to control product moisture and water activity to maintain the shelf life and quality of our snacks.
Research & Certification
IKA'S SEAFOOD SNACK is the first Malaysia brand in the seafood snacks industry to receive the HACCP certification from the Ministry of Health Malaysia. Through continuous research and development, the products of IKA'S SEAFOOD SNACK is always safe, nutritious, and simply delicious!

---
Our Mission
We create nourishing products from agro resources, leading to benefit for all parties.
Our Values
IKA'S is defined by the values we believe in. We are guided by these values in all our dealings with our customers, business partners as well as the local community around us.
Integrity – "Our word is our bond. We deliver quality in our products, and work with a sense of integrity in whatever we do."
Teamwork – "We are always moving forward together as a company, unified in our goals, vision and mission."
Win-win – "We benefit all who serve and do business with us, and even the communities that host our company and its subsidiaries."
Innovation – "We look to the future, bringing in new technology to create quality products that lead the industry."
Our Commitment
Innovative Approaches – New and innovative approaches for our production-line to enhance efficiency.
Quality Control – To constantly monitor our products, ensuring compliance to standard quality requirements.
Continuous R&D – To persistently implement continuous research & development for products of higher quality.